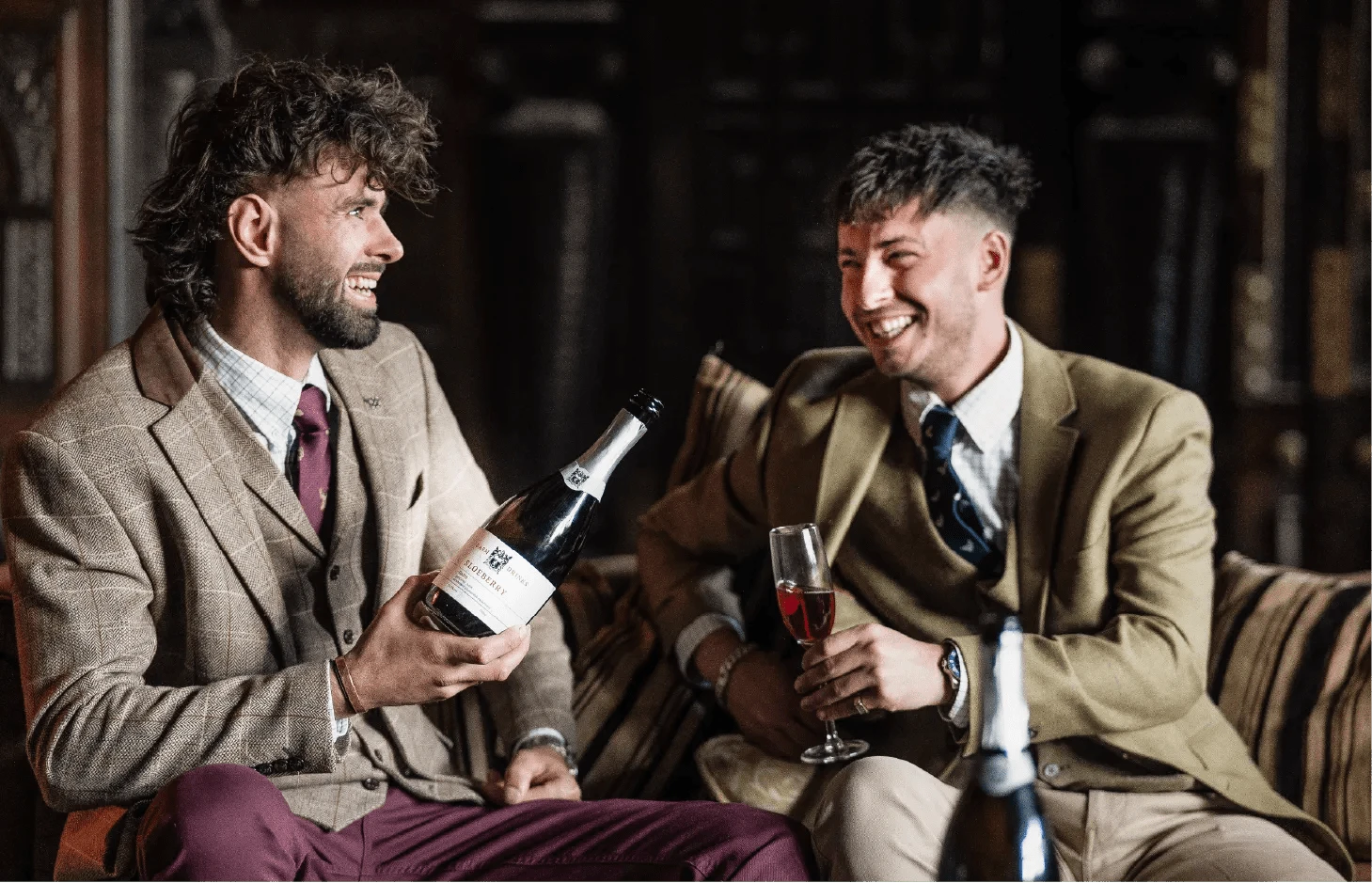 About
At Gasm, we are passionate about providing our customers with the finest selection of Champagne Cocktails produced in Wales.
A Bit About Us
Richard was born to a farming family in Montgomeryshire. The
youngest of three boys, his fondest memories of childhood are tending to
livestock (not always as smartly turned out as pictured!). Richard pursued his
love of farming by studying at The Welsh Agricultural College, and later spent
35 years stewarding for the Royal Welsh Winter and Summer Fair including 12
years being Director on the Board of Management.  His eclectic career included property
development, renewable energy investments and becoming Britain's leading worm
farmer!
Sam was born and raised in Gloucestershire. After O-levels,
she went to study in Switzerland before moving to London to teach. A lover of
the bright lights, Sam spent as much time in London as possible, and always
enjoyed the glitz and glamour of the cocktail bar scene. When she came to Wales
to marry Richard at the age of 40, she wanted to inject some of that sparkle
into Richard's and her more traditional country life.
Tommy heads up our digital efforts. He's responsible for our
website, social media, and content creation. In March 2021, Tommy and Richard
pitched on Dragons' Den and, while they didn't secure an investment, there was unanimous
praise for our drinks from the Dragons, who are notoriously hard to please…
Gasm fizz cocktails are as much at home on a Manchester
nightclub table as in the windswept fields of Montgomeryshire. Our original,
flagship product, Sloeberry Gasm, which won a coveted Great Taste Award in
2021, got the ball rolling, and we have since added raspberry gin-infused Razz
Gasm and Plum Gasm (which also won a star from the Great Taste Awards this year)
to our collection.
Working with a renowned sommelier, we've blended British
fruit gins with fine sparkling wine to strike the ideal balance of fizz, body,
strength and colour. The results have been described as like 'kir royale with a
gin kick'. We urge you to give us a try: you could well end up with a new
favourite tipple for special occasions.
Fruit gin cocktails deserve a bigger audience. If our
growing number of fans across the country and recent awards—we were named 'Best
Champagne-style Cocktail' at this year's SME News Business Elite Awards—are
anything to go by, we look well on the way.
We're delighted you've found us, and hope you enjoy browsing
our site.